Eyes are precious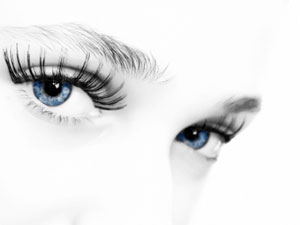 Residents in Bangalore considering vision correction can have the same Laser Assisted In Situ Keratomileusis (LASIK) technologies that have been approved by NASA for use on astronauts. The recent NASA decision was made following review of extensive military clinical data using Advanced CustomVue LASIK with the IntraLase Method that showed the combination of technologies that provides superior safety and vision.
"Even your most-extreme lifestyle is nothing compared to being ejected from an F16 or the G-Forces of atmospheric blasts," says Dr Sri Ganesh, medical director, Nethradhama Eye Hospital. "With today's advanced LASIK technologies – which feature the use of two lasers, instead of one as was with earlier forms of the procedure – patients can be confident that they will have improved vision. The procedure has proven to be extremely safe as well."
The all-laser LASIK technologies, which utilise wave front guided and femtosecond lasers, have also been cleared of US military personnel, including air force pilots. Nethradhama Eye Hospital has been offering this highly advanced combination of LASIK technologies to its patients for more than one year. The Advanced CustomVue laser vision correction procedure stands in a class of its own with the broadest range of FDA-approved indications. When combined with the power and precision of the IntraLase Method, the Advanced CustomVue procedure the most – advanced LASIK procedure available to patients today.
For more details, visit: www.nethradhama.org